You are here:
Home
/
About Our Company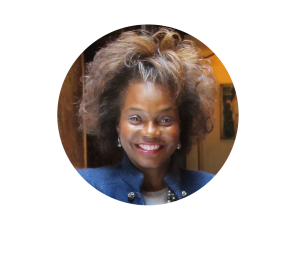 AlejandraInDesign began as an off-shoot of its sister company, Alejandra's Pearls, Inc. which was established in May of 2004. Costa Rican born jewelry designer, Alejandra, began her career designing jewelry as an expression of her vision of the female form as a walking, breathing and living work of art; therefore the jewelry and accessories should match the aura and energy of art—it should come to life and embody the unique passion of each woman. "Each piece has its soul mate," Alejandra proclaims, "I design pieces of art for women to wear and each piece finds its match, eventually. What strikes one woman a certain way may have the opposite effect on another, so it is truly a creative birthing process, in a way"
Each piece embodies the passion felt by its owner.
A portion of the proceeds generated from sales is donated to a cause that is personally selected by Alejandra, the Victorious Movement. Alejandra has donated time, pieces, hope, energy, money and love to several different causes related to women and children since the company's inception in 2004. Some notable charities and causes are the American Diabetes Association, The Northern Westchester Women's Shelter, NYU's Ovarian Cancer Research, Blythedale's Children's Hospital and The Hudson River Museum's program to bring astronomy to economically disadvantaged children, to name a few.
Alejandra's passion for producing pieces of classically elegant, yet unique custom designer jewelry can be matched only by the joy she receives in helping those who are in need. The story of AlejandraInDesign is one of perseverance and positivity. All it takes is to speak to her personally to catch the infectious spirit of this Latina designer.
Your Jewelry … Alive!
AlejandraInDesign produces classically elegant, versatile and unique fine jewelry.
By Appointment Only
Make an appointment to visit our Wall Street location.  Contact (540) 300-7464 or email: info@alejandraindesign.com