AlejandraInDesign began as an off-shoot of its sister company, Alejandra's Pearls, Inc. which was established in May of 2004. Costa Rican born jewelry designer, Alejandra, began her career designing jewelry as an expression of her vision of the female form as a walking, breathing and living work of art; therefore the jewelry and accessories should match the aura and energy of art—it should come to life and embody the unique passion of each woman. "Each piece has its soul mate," Alejandra proclaims, "I design pieces of art for women to wear and each piece finds its match, eventually. What strikes one woman a certain way may have the opposite effect on another, so it is truly a creative birthing process, in a way"
Each piece embodies the passion felt by its owner.
A portion of the proceeds generated from sales is donated to a cause that is personally selected by Alejandra and her staff. She has donated time, pieces, hope, energy, money and love to a number of different causes related to women and children since the company's inception. Some notable charities and causes are the American Diabetes Association, The Northern Westchester Women's Shelter, NYU's Ovarian Cancer Research, Blythedale's Children's Hospital and The Hudson River Museum's program to bring astronomy to economically disadvantaged children, to name a few. Alejandra's passion for producing pieces of classically elegant, yet unique custom designer jewelry can be matched only by the joy she receives in helping those who are in need. The story of AlejandraInDesign is one of perseverance and positivity. All it takes is to speak to her personally to catch the infectious spirit of this Latina designer.
The company was founded in 2004 because Alejandra, my mother, was an artist in bloom that needed an outlet for her creativity. Similarly to her love for pearls, AlejandraInDesign became the figurative oyster shell for her pearls of creativity to grow and cultivate her unique style of jewelry design. As the founder and her son, I want to thank God and everyone who has supported AlejandraInDesign for over a decade. We look forward to making significant improvements to push the envelope further in the upcoming years.
Your Jewelry…Alive tm
Christian Consigliere
Our pieces adorn the necks, ears and wrists of mothers, housewives, celebrities, magnates and Ladies of State and regardless of the subject, each piece is made with the same seemingly superfluous but necessarily high standard of love, respect and care.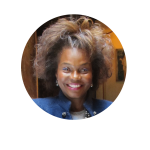 Our mission is to create passionately-inspired pieces of living art and to disseminate that art, and the fruits thereof, to women and causes supporting women and children around the world.
Passion is AlejandraInDesign's ubiquitous force that draws inspiration from the beauty of God's creations —whether organic or inorganic, moving or still, bare or baroque.
"I adore my pearls and wear them all the time!"
Amy
"Alejandra, The bracelet has some significant "WOW" Factor. Debbie"
Debbie
"I have been wearing my new necklace every day. It makes me so happy! I've received numerous compliments, especially from people working in jewelry stores! They recognized beauty + quality, I guess. Thinking of you always makes me smile."
Heather
"Darling Alejandra, You have tunred Miss Annie into a bejeweled princess! The bracelet is so stunning."
Storm and Debbie
By appointment only. Contact us via twitter @alejandraspearl or email support@alejandraindesign.com to make an appointment. We will contact you and make the necessary arrangements.